Neste artigo, irei demonstrar como conectar o seu domínio ao Office 365 através do DirectAdmin.
Requesitos
Logar-se na conta do DirectAdmin do domínio correspondente
Instruções para conectar seu domínio ao Office 365
1) No DirectAdmin, em Gestão de Email (E-mail Manager), clique em Registros MX (MX Records).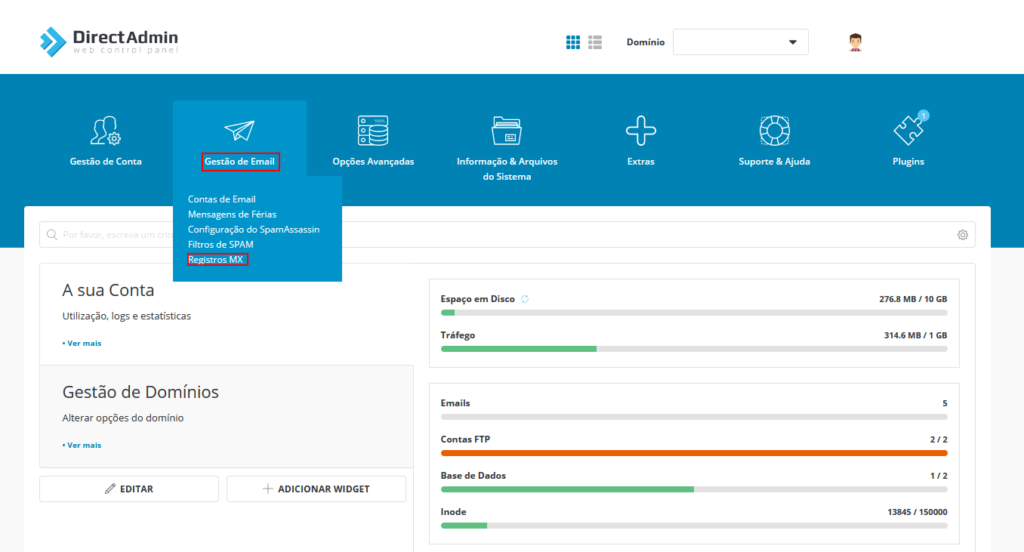 2) Altere a opção Modelo MX (MX Template), e seleccione Microsoft 365.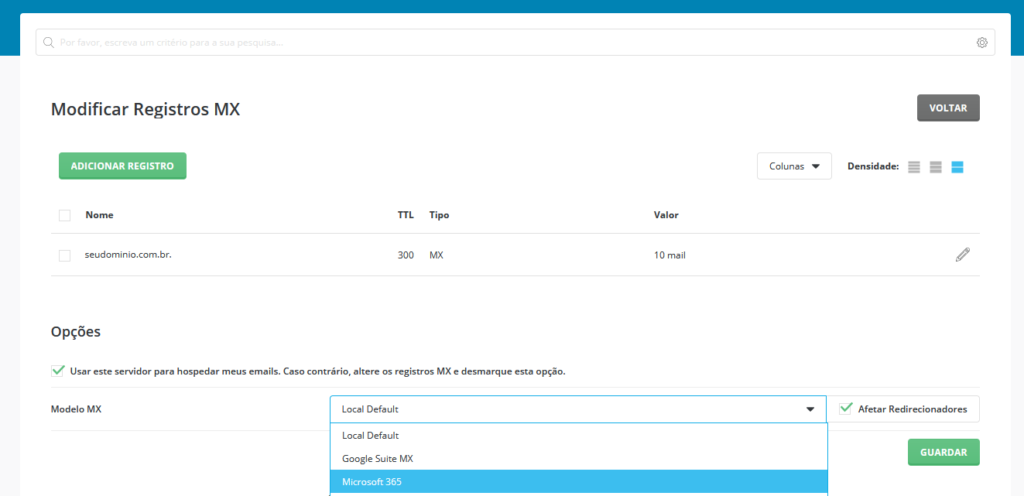 3) Desmarque a opção "Usar este servidor para hospedar meus emails. Caso contrário, altere os registros MX e desmarque esta opção" (em inglês, Use this server to handle my e-mails. If not, change the MX records and uncheck this option).

4) Por fim, clicar em Guardar (Save).

5) Após clicar em Save (Guardar), o DirectAdmin efetua alterações nos servidores de DNS para que o serviço de email do seu domínio fique a funcionar com o serviço Microsoft 365.

Observações
Sugerimos que confirme se os valores introduzidos pelo DirectAdmin nas Configurações de DNS ainda se encontram atualizados. Se pretender fazê-lo, pode seguir as instruções indicadas pela Microsoft nesta página.
Conclusão
Após concluir os passos acima indicados, o serviço de email do seu domínio passa a ser hospedado no serviço Microsoft 365.
Este artigo ajudou? Compartilhe e ajude outras pessoas.