If you would like to jump directly to the instructions on this article explaining how to search email messages in Roundcube, click here. Otherwise, keep reading it to know more about the story behind this article.
Last week, a friend was searching for an old email message in Microsoft Outlook and Roundcube.
He used the searching feature available in both applications and tried everything he could think of.
To summarize in his words, he couldn't find the email and it wouldn't matter where or how he searched for that old email.
So, he asked for my help. Like most people, he panicked and thought to have lost his precious email.
Before anything else, I have suggested the email message could be in another folder instead of the inbox. After all, for example, he could have archived or moved the email to another folder.
Therefore, I asked him to make sure he had all folders subscribed and sent him an article explaining how to subscribe to folders in Roundcube.
He confirmed to have subscribed to all folders, and still couldn't find his precious email.
Consequently, I sent him the article Searching Email Messages available on the Roundcube Help webpage, and asked him once again to make sure he had all folders and searching options selected.
He confirmed once again he had all the searching options selected, and still couldn't find his email.
However, when I have connected remotely to his computer to check it out, that was not the case.
Apparently, he didn't notice all the advanced searching options available, and a few weren't selected.
How to search for email messages in Roundcube
I have created the following instructions to show you how to search for email messages in Roundcube Webmail (based on v1.4.x. using the Elastic interface theme).
1) First things first, you need to login into the email account where you would like to conduct your search.
2) Expand the searching options by clicking on the small arrow icon next to the email icon.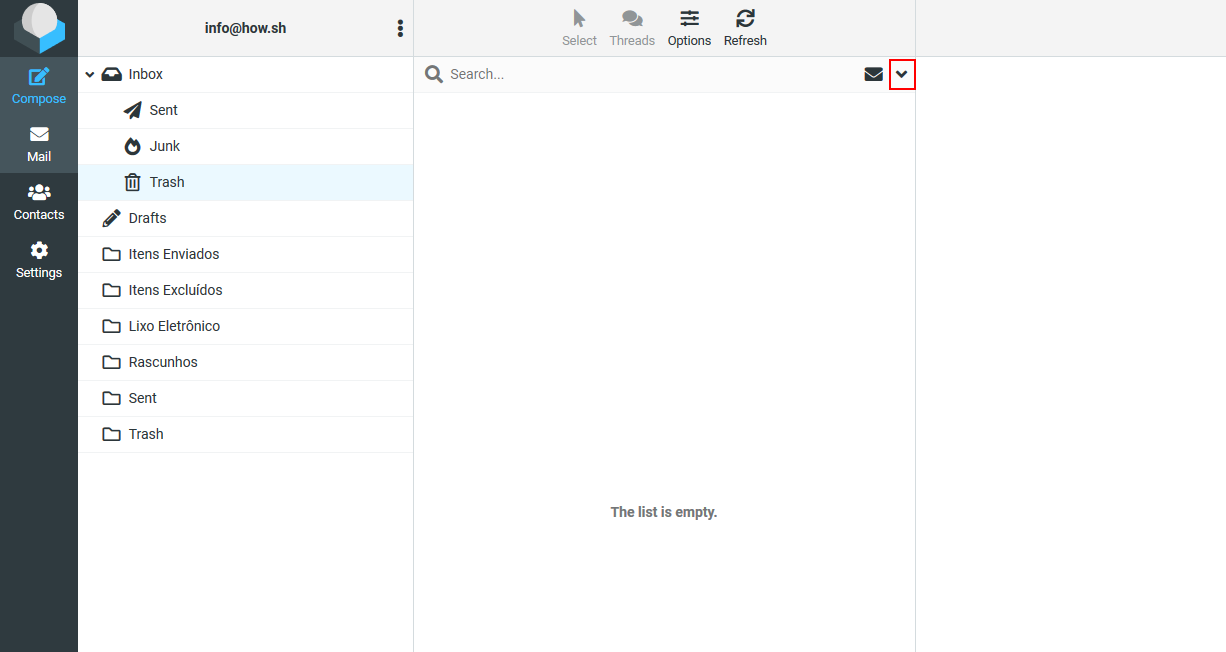 3) In the Scope option, change it to All Folders so that Roundcube can search within all folders.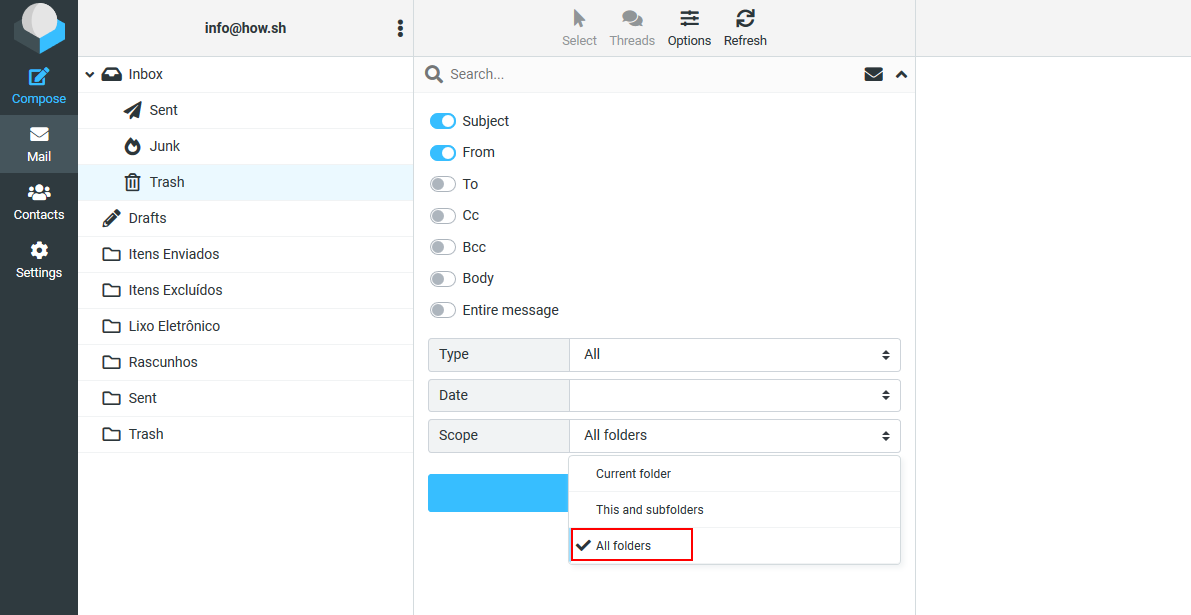 4) Select the option Entire message to make sure you are searching for everything within an email message.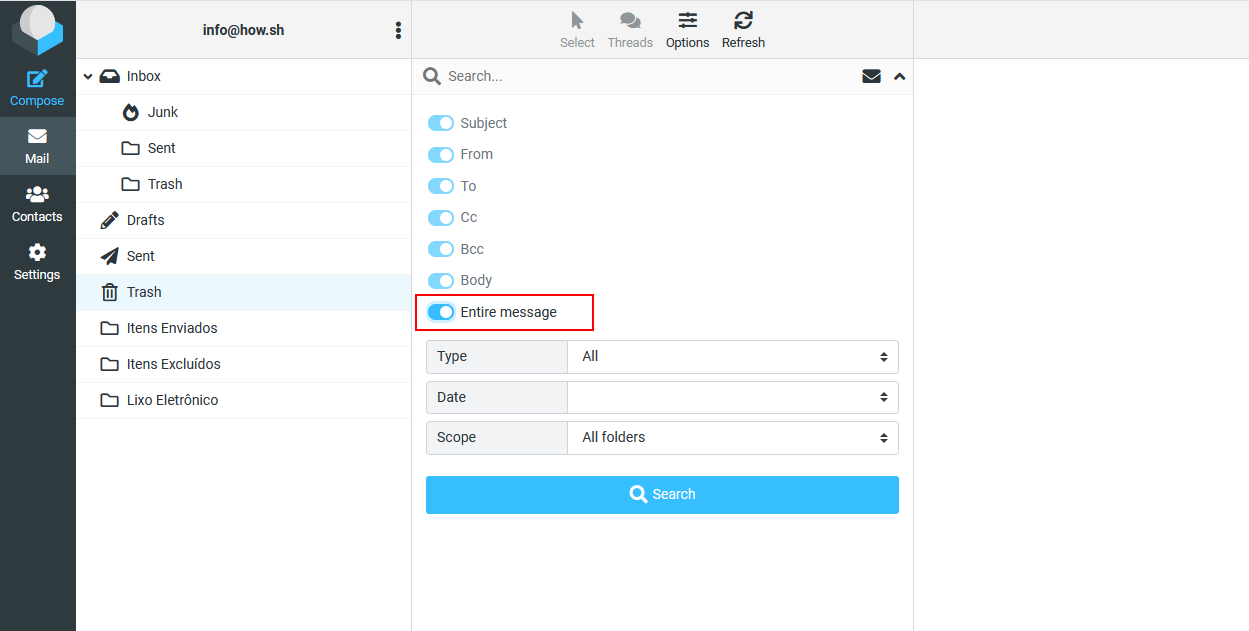 5) Type in the Search field what you are searching for and click on the Search button or press ENTER on your keyboard.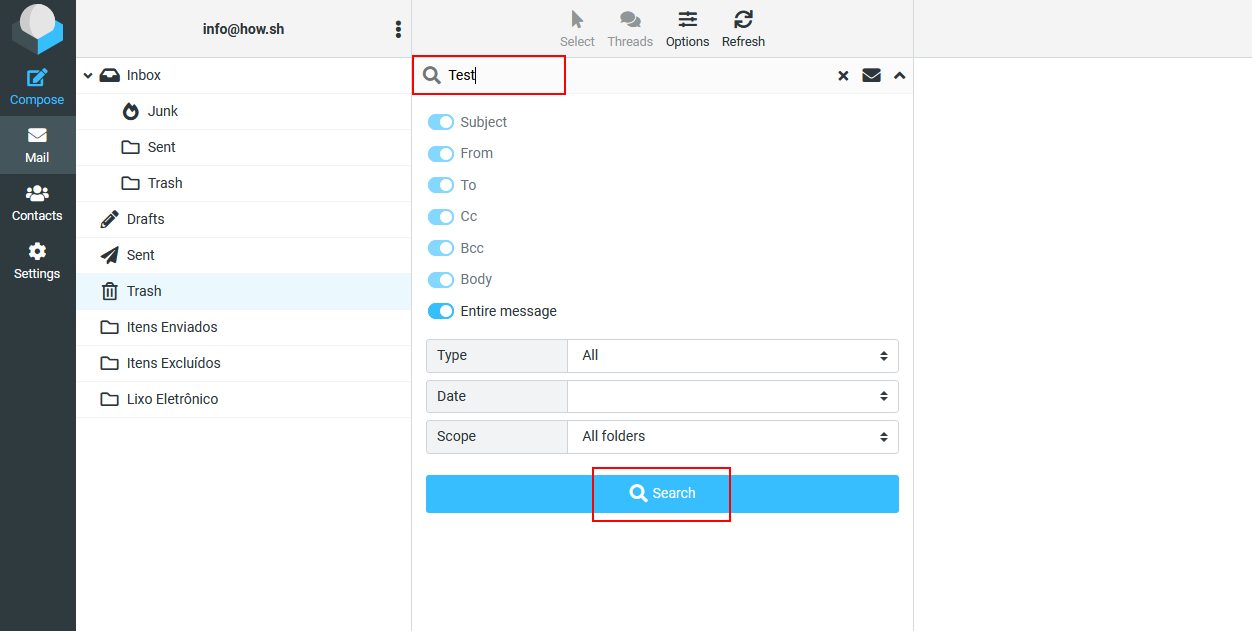 All you have to do now is to wait for the results to appear on your screen.
Depending on the number of email messages you have in your account, it may take a while to process your request.
Conclusion
Congratulations, now you know how to search for email messages in Roundcube properly.
Did this article help? Share it and help others.